OFFICIAL CAST ANNOUNCED!
Hello gang! ❤ For this month's update, we're very honored and proud to present, after sifting through hundreds of auditions, the official English voice actors and actresses for The Letter!
Before we do that though, we'd like to take a brief moment to discuss how casting went. We paid most attention to voice and characterization (acting), closely followed by audio/sound quality. These two were very important to us, and they played a great part in the decision making. If these factors were met in the audition, we then proceeded and added points for accent, adlibs, portfolio and other creative things that made the actor stand out compared to the rest. Of course, we also had to consider who we could realistically afford. (Note: Voice Actors for the backer characters (such as Marianne, Andrew, etc.) were handpicked by the backers themselves.)
We acknowledge that we're not experts in the voice acting field, and that's why we're very thankful to Sound Cadence Studios, especially to Amber Lee Connors, our sweet and patient casting director, for helping us in the casting process! ❤ Without her help, this wouldn't have been possible! And of course, our undying gratitude also extends to our dearest voice acting sponsor, Teófilo!
Now without further ado, ladies and gentlemen, here are the lovely, official cast of The Letter:




Amanda Lee (LeeandLie) as Isabella Santos





Melissa Sternenberg (Mippa) as Rebecca Gales





Howard Wang (TehExorcist) as Ashton Frey





Anthony Sardinha (Antfish) as Zachary Steele





Amber Lee Connors (Shudo Ranmaru) as Hannah Wright





Curtis Arnott (Takahata101) as Luke Wright





Elsie Lovelock (Sweet Poffin) as Marianne McCollough





Amanda Julina (Amanda Gonzalez) as Amy Lorraine





Jeff Werden as Andrew Clarke





Steven Kelly (Sarifus) as Johannes Schröcken





Natalie van Sistine (NvanSistine) as Rose Cooper





Jason Marnocha (Lord Jazor) as Norman, G & Lee




So there we have it, the official and nearly complete cast of The Letter! 
Do take note that the audition files in this update are not final. They may change once official recording starts, with proper guidance from the casting director and the team, and of course, with proper audio engineering to improve overall sound quality.
Please let us know what you think! 
AUDITIONS CLOSED! We've received almost 400 applications from the open auditions and we'd like to give our sincerest thanks to everyone who participated!
We will be going through each audition in the next few weeks with our casting director, and once we're done, we will personally get back to you with a confirmation of whether you are casted or not.
Our finalized cast will officially be announced through our social media accounts & Kickstarter and Indiegogo pages, so stay tuned! Until then, we are requesting your patience.
Thank you very much, and a happy Valentine's Day to all of you!
P.S: As of today (Feb. 19, 2016), nobody has been cast yet. We changed our audition's status to "CLOSED: Cast to an actor offsite" to avoid people from further auditioning, since we're still receiving auditions even after the deadline. Sorry for the confusion! 


The Letter is an interactive horror, visual novel game that is currently under development by our team, Yangyang Mobile. It is inspired by the famous Japanese horror films, Ju-On: The Grudge & The Ring, by the Korean web-comic, Bongcheon-Dong Ghost, and by horror jRPG games such as Mad Father and Corpse Party.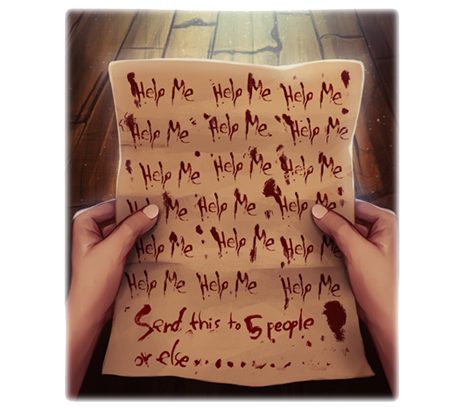 Development for The Letter will take one year to finish. Our approximate release date for the whole game is on October 2016. Once the game is complete, it will be released first for Windows, Mac and Linux. After a few months, it will then be ported to iOS and Android devices. We also plan to put the game on Steam.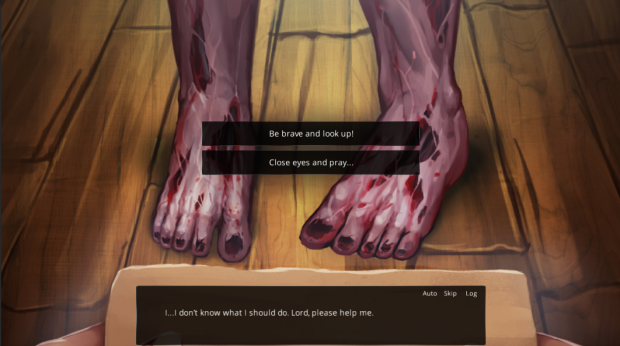 Just last October,we've launched a Kickstarter campaign for the game. It was a success! We raised a little more than our initial goal, and now we're in Indiegogo (through one of their staff's invitation) for their InDemand Program! If you missed our Kickstarter campaign, now's your chance to support us! The money we'll raise here will go towards our various stretch goals!

At the heart of Anslem village stands a 17th century English mansion that is rumored to be cursed by a vengeful spirit. Various disappearances had been linked to the mansion, while people living near the vicinity spoke of seeing and hearing unearthly things. Dismissed as a hoax, the mansion was listed for sale by Briar Realty Corporation.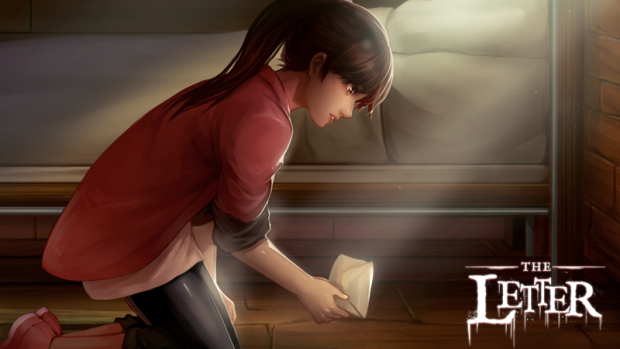 Before its grand opening to the public, Isabella Santos, an agent under BRC, was double-checking the place when she accidentally uncovered a letter that said "HELP ME" over and over again. At the bottom of the letter was the phrase "Send this to 5 people or else..."
Submission guidelines:
1. Deadline of submissions is on Sunday, February 14, 2016. Why? Because that date is memorable!
2. All lines (per character) are required for the audition. Also, we will assume that the quality of lines you submitted will be the same quality you will give us once we hire you, so please be extra careful on recording. We don't have any equipment preferences, as long as the end result is good and of quality, you're okay!
IUCasting has a comprehensive guideline on what not to do during recordings. You can check it out here: http://www.apphiayu.com/casting/recording.html. We will consider your submission based on that guideline!
3. Lines should be sent in .MP3 or .WAV format. Please e-mail your lines to[redacted], with the subject header, 'The Letter VA: Your Real Name'. In your mail, please include the name of the characters you're auditioning for, your rates (very important, we need to be able to afford you after all with our tight budget) and your voice acting portfolio (if any).
4. Payment listed is temporary as this is a big project and will be discussed once casting is done. Please don't forget to send us your rates.
4. Please take note of each character's nationality/accent, as we will be paying attention to it. You can audition for as many characters as you like! Unleash your talent and blow us away with your awesomeness! :D
So without further ado, here is the lovely cast of The Letter:

A. Major Cast:
1. Isabella Santos - Female Filipino
Backstory: A Filipino, her parents and her six siblings are back in her home country. Her father is in the hospital and she is the only one with work, despite the fact that she is not the eldest child. Her eldest brother is a layabout drunk, which makes her despise drunkards. Her older sister is also deep in debt and it makes her wary of borrowing money from other people. She did not want to be a real estate agent, at first, only taking the career because of its high pay to support her family. In truth, she wanted to take Fine Arts but was put out by the fact that many warned her that she would become a starving artist.
Lines:
Context: (From the demo) Isabella is looking for Rose in a house she wants to do no business with.
01: "Rose, if you can hear me, please come out… Come on, Rose, this isn't funny! You know this place gives me the creeps."
Context: A cheery Isabella announcing the fact that she got a hefty commission and teasing Ash for not being there.

02: "Guess what, guys? I'm paying! I sold the house! You heard me right, lady and gentleman. As of today, I – Maria Isabella Grace Cruz Santos – am free from my instant noodle binge! And Ash-hole is totally missing out on my first treat ever!"
Context: After someone sees the ghost and realizes she's right.

03: "Did you see that? Did. You. See. That? I told you! You wouldn't believe, nooooo, Isabella must be seeing things. HA! Who's the scaredy cat now?"
Context: Receiving a call from her family. (Worried)

04: "Hello, po, mama. Kamusta? How's papa doing? Ah… I see. Tha-that's good. I'll have money to send over soon."
Context: Isabella is determined to save her friends.

05: "Becca, Ash, Zach… they're all in danger because of me. This is all my fault. It's my mess and I am going to damn well fix it."
2. Ashton Frey - Male American
Backstory: American, Ashton grew up to be a privileged child. And, although he was a model student, he found little joy in the things he did and found no real passion. Without any clear goal in life, he took on the job as a detective investigator for the hell of it. Rebecca was his only friend as a child, despite his popularity. And his work later on led him meeting Isabella and Zachary as well. People might think he's cold but he really does treasure the few friends he has, considering them his family.
Lines:
Context: About his job, logical and cool.
01: "Everybody lies; people have motives and hidden agendas. Evidence doesn't."
Context: Excitedly greeting Zach at his house (jokingly in a somewhat racist manner).

02: "'Sup Z-man! My main man! What's crackalackin', my homey?"
Context: Filled with rage and murderous intent.

03: "You! You took them from me! Why don't you just go and burn in hell?!"
Context: Admission of weakness while he's a blubbering mess.

04: "You want me to admit it? Fine. This whole mess is tearing me apart and I just feel so fucking useless. We should have listened, fuck! I should have listened. But, I just stood there just judging her and… and I don't even know! I hate this… this feeling of helplessness. I can't even begin to imagine what she felt before she- before she…"
Context: Ash while being interrogated and tortured.

05: "Th-That's not why I'm here, you have to believe me. There's som-something else in this house and we're all in danger. You need to let me go, before it's too late. It already took everything from me, so just listen to me before it takes you too."
3. Rebecca Gales - Female Scottish
Backstory: Of Scottish descent, her parents were professors and taught at a university which led to her being a teacher later on in life. As a child, she was the shy sort and admired Ashton because of his cool nature which soon developed into a crush. She came out of her shell in her high school years and became the spitfire that she is today. But, because of this, her former insecurities have turned into bouts of terrible jealousy, especially towards Isabella when she thinks Ashton may find interest in her. Her once bookish nature shines, every now and then, and is most evident with her being a History teacher.
Lines:
Context: Her voicemail.
01: "Rebecca Gales here. You've reached my voicemail. Sorry if I can't get to you right now. Oh! And if this is Isabella, yes, you're free to reheat the food in my fridge. Otherwise, leave a message!"
Context: Coaxing Isabella to come out of her apartment.

02: "Isabella, I know you're in there! Can you please stop this nonsense? Honestly, you're acting worse than my students when they're having a sulk! You're not a kid anymore!"
Context: Her half-hearted talk about fighting for love.

03: "The idea of happy endings sounds like they're just for fairytales. And they are, sorta. I don't think you can just sit around, trapped in some tower and hope for the best. If you love them… you have to fight for it, right? You're not just going to sit there and hope that everything will just fix itself on its own. Like everything, you have to work at it. But, what do I know?"
Context: Defiantly facing the ghost.

04: "You think you scare me? I'm not afraid of you, you spook! This is one Scotsman you aren't getting into an early grave without a fight! Come at me!"
Context: Angry at Ashton acting aloof during a tragedy.

05: "That "victim" has a name! And that "victim" is your friend! So, up yer' arse with your cool act because I am having none of it! Talk piss all you want but I am not just standing here while you close yourself off and pretend this shite doesn't affect you!"
4. Zachary Steele - Male African-American
Backstory: African-American, Zachary was orphaned at a young age. Raised by his older sister, he found a passion for films due to the fact that his only memories of his parents are from home videos taken of their family before their death. He later favoured documentaries and movies inspired by real stories. The man became friends with Ashton during one of his projects, wherein the private investigator helped him with filming and he helped Ashton with investigating.
Lines:
Context: Happily cooking lunch for Ash and Isabella.
01: "You guys should really stay. I've already made enough food for all of us and it'd be a waste! Why, I cooked up that special honey glazed ham you two keep on yapping about! Got some scalloped potatoes with onion and cheddar to go with it too."
Context: Going through depression.

02: "I'm not pretending that I don't have a problem. This is a really big problem. But, right now, this… whatever this is, is more important at the moment. But, it's so hard. I'm not going to do anything to myself and I'll be damned if I let anything happen to you guys. But, if anything were to happen to me, I'm worried I might not care enough to save myself."
Context: Exasperated at Ashton for trying too hard.

03: "Stop trying to act black, Ashton. Nobody calls me Z-man. And stop breaking into my house. I'd call the cops on you… I forget you are one."
Context: Angry as he is denied the right to see his friend.

04: "Let me through! Screw the rules! That is my friend in there! Why won't anybody tell me what happened? God help me, if nobody tells me what's going on, I swear I'll--!"
Context: Panicking, half crazed and scared, after being caught with a dead body.

05: "I-I know this looks bad! This looks really bad. Standing here in your house with a dead body… but, I can explain! Well, no, I can't but- (ugh!)"
5. Marianne McCollough - Female Irish
Designer note: Plus points if her VA is a good singer.
Backstory: A former Irish architect who lost her studio during the economic crisis, Marianne moved to England searching for new career opportunities. She was lucky, and soon started working for many upper-class British families as an interior designer. She originally came from a very poor Catholic family, and studied under a scholarship at a prestigious & exclusive all-girls school. Because she was poor, she had to endure mockery and insecurity from her wealthy classmates, and had to struggle on her way up the social ladder. Even as a grown woman, her fear of being ridiculed by the highborn ladies never faded. After all, even though she walks among the elite, she knows she'll never be one of them.
Lines:
Context: Seeing a ghost.
01: "You're not real! Leave me alone! Stop! I'm trying to move on with my life, so why won't you let me?! Please! Just get out of my head and leave me be!"
Context: Geeking out about historical architecture.

02: "I'm working on the Ermengarde mansion, lucky me! That mansion… Iontach! Wonderful! Breath-taking! I can't wait to start on it. Now, that is beautiful architecture! A tablet? Please. Callicrates didn't need those silly iTabs when he built the Parthenon. I certainly don't need one to design a house!"
Context: After being asked why she still doesn't have a beau.

03: "I'm quite capable of taking care of myself. Who needs Mister Right… or Mister Wright even?"
Context: Guilty over her childhood friend's state.

04: "I should've been more honest back then - both to you and myself. I know it's too late, I'm sorry. But, I can't stay with you."
Context: DRUNK.

05: "Yeah, that's right! Marianne Mc-hic-Collough! That famous interior designer extraordinaire -oooooh that rhymes! How dare that sleazy wanker treat me like I'm a piece of furniture? Yes, Luke Wright. I just saaaid that! Is cúl tóna cruthanta é (trans: He's an absolute dickhead).Compleeetely different from his pretty wife.... Anne? Annie? Hon? Hannah? Ana! I wouldn't be surprised if -hic- he's doing something dirty behind her back. Even bought him a mansion. Lucky bastard."
6. Hannah Wright - Female English
Backstory: Of British noble descent, Hannah is used to living a life of luxury. However, her parents were mostly absent during her childhood which made her crave attention from anyone who would give it to her. She was smitten with Luke when they first met and she says it was love at first sight. However, she was only able to marry the man through social and political maneuvering. Their relationship is strained due to his womanizing and drunkard ways. Albeit, Hannah tries her best to make amends with him, in the hopes that he would actually love her.
Lines:
Context: Sweet talking Isabella into selling the house to them.
01: "Oh please, sweetie, don't insult me. Money is not a problem. And, just between you and me, this place is better off with us than with some old lady who'll probably just fill it up with cats."
Context: Talking about her lonely childhood.

02: "I remember my old house… it's a lot like this one. Big walls and big halls but nobody in it. Not really. It makes you think, how alone you are."
Context: Obsessive Hannah warming up to Luke.

03: "Darling, 'luv, the bed is awfully cold without you. Come on over and stop being a boring old man. Work can wait, dear."
Context: Happily talking about the mansion with Marianne.

04: "Oh, this would just be so lovely, Mary Anne! Oh, I can just imagine the little ones running around, filling this place with the pitter-patter of their feet. We'd have to make sure they don't trip and fall on the stairs though."
(Designer Note: Her calling Marianne 'Mary Anne' is intentional.)
Context: Hannah exploding in public, verbally lashing out at Luke.

05: "No! I've had enough of this! Do you think I don't see when you try to creep up some whore and get up her skirt?! You would be nothing without me! Your company would be buried in debt and you'd be begging on the streets if it weren't for me! And I've had enough of you. So, guess what? FUCK YOU, LUKE."
7. Luke Wright - Male English
Backstory: Nouveau riche and British, Luke worked and fought hard to be where he is today. As a child, he was the illegitimate son to an entrepreneur and a prostitute. His mother's clients often beat him up until she died and his biological father took him in to make him his heir. He learned to be cruel and efficient, caring only about money due to this. Sure, he didn't always play fair nor did he play by the rules and laws but he was sure he deserved everything he got, no matter what other people said. He married Hannah, only because she had more money than he did and her family name held power in their community.
Lines:
Context: Scared as the ghost tries to drag him away.
01: "Please, oh god, please, somebody help me! Don't let her take me!"
Context: Pompous, arrogant arse that he is talking some sense.

02: "If you believed every scandal that came along, I'd have a hundred children already. Do me a favour and give me a break. I get enough of this false shite from the tabloids."
Context: Teasing someone about their little crush.

03: "It's only inappropriate if you make it out to be. Relax, I won't do anything to make your boyfriend angry. Oh, so there is someone? Classic denial, but you want him to be. And your every move is made to make him notice you. You don't want him to see you with another man in a non-professional capacity because he might misinterpret it."
Context: Bribing his goddaughter with sweets.

04: "Look, Kylie, you little anklebiter… if I buy you the biggest parfait they have, will you please, please behave? Tio Luke would just like five… no, ten minutes of peace and quiet."
Context: Mourning his deceased mother.

05: "I had a dream, mum… well, nightmare more like. I dreamt that you were still alive and beautiful as ever. But, I'm afraid I'm forgetting what the shade of your hair was. It's been so long. Soon, I might even forget what your face looks like and, heh, I guess this is far more than what I deserve."


B. Minor Cast:
1. Amy Lorraine - Female Irish
Lines:
Context: Pouty when Marianne doesn't punch someone.
01: "I would have punched that bloke, if I were you. Though, I know you're not that kind. Not until the lines are crossed anyway."
Context: Pleading with Marianne to stay with her.

02: "Please, it's so cold. I don't want to be alone, Marianne. Why won't you stay with me? Why would you leave me? WHY?!"
Context: Pressuring Marianne to side with her.

03: "So, what? You're going to leave me for some old, trophy wife? Don't you think it'll be boring?"
2. Andrew Clark - Male American
Lines:
Context: Explaining things.
01: "Just so we're clear, we are talking about the supernatural and not the paranormal, correct? Because, I must remind you that those are two very different things. The paranormal are phenomena that could be considered oddities in the realm of science."
Context: Learning about certain bad news (disheartened).

02: "I… I see. Well, don't be too hard on yourself. It isn't your fault, after all, and you did try your best. Things just don't always go the way that they're supposed to."
Context: Teasing Ashton and fondly remembering the days when they were young.

03: "Don't let an old man like me tell you what to do. You certainly didn't do so when you were my student."
3. Kylie Suarez - Female Spanish
Lines:
Context: After seeing Zach looking down (Precocious).
01: "Hey, mister! Why do you look so down? That's no good! If it ends up raining today, it's your fault! It's our sports day at school today, so it absolutely mustn't rain!"
Context: Cryptic creepy message (because little children are scary).

02: "Miss Pink! Miss Pink! Why didn't you help her? You'll be sorry. She's coming to kiiiillll youuuu."
Context: Boasting about her godfather.

03: "Don't you know who he is? He's Luke Wright, gazillionaire extraordinaire and my… no, THE fairy godfather! Did I get that right, tio?"
4. Johannes Schroken - Male German
Lines:
Context: Being told that Hannah is suspicious of his presence (and his sardonic reply).
01: "Really? Does she think I am trying to take her beloved husband from her? I have a husband and two lovely daughters of my own waiting for me at home, danke."
Context: Doing bad things.

02: "Oh, don't give me that look. You must think I'm a bad guy. Hardly. The way I see it, I'm just a guy who has to do bad, sinful things. I'm sorry, did that hurt? Did it?"
Context: Incapacitating a guy with a weapon.

03: "Look at you, brave little man with a scary gun. But, see how you are without it. Why, you're all just bark and no bite."
What happens next?
After you submit your files, expect a reply from us a few weeks after the audition deadline.
Once you're accepted as a cast, we'll communicate via Skype call & chat along with the rest of the game's designers. We should be on a Skype call with each other when you record the lines, so we can give proper direction and guides (live recording, basically).
For convenience sake, we will send all payment via Paypal. Other payment details will be discussed once you're hired.

If you have any questions, please comment below or send us a direct message. Thank you for your time, and we look forward to your submission! ^_^